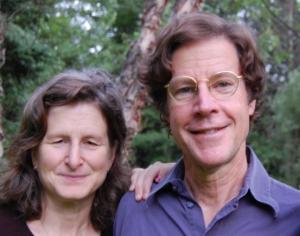 The Head of Davenport College, Richard Schottenfeld, serves as the administrative director of the college. One of his major responsibilities is to establish the tone of Davenport College. He does this by working with the Dean and Resident Fellows.
Richard S. Schottenfeld, M.D. is Professor of Psychiatry at the Yale University School of Medicine, where he directed the Addiction Psychiatry Residency Training Program and the Substance Abuse Treatment Programs of the Connecticut Mental Health Center before becoming Head of Davenport College. He was an undergraduate in Davenport College and received his B.A. (in English Literature) in 1971 before completing his medical training at Yale (M.D., 1976).
Prior to beginning his psychiatry training, Dr. Schottenfeld worked as a General Practitioner in a mining and ranching community in Wyoming, and since then he has remained interested in the interface between general medical and psychiatric and addictions treatments. His research and policy interests are aimed at making substance abuse treatment more accessible, available and effective. One of the main strategies explored in his research involves the coordination and integration of substance abuse and general medical services.
In addition to current studies evaluating novel service delivery mechanisms for providing addictions treatment and novel medications and behavioral treatments for heroin and cocaine dependence in the U.S., he is also implementing a collaborative treatment research program in Malaysia focused on reducing drug abuse treatment and prevention of HIV transmission.
Dr. Schottenfeld is married to Tanina Rostain B.A., 1981 from Swarthmore College; M.A. 1981 (Philosophy) and J.D. 1986 from Yale University. Professor Rostain is a full-time faculty member at New York Law School, where she teaches legal ethics and professional responsibility. They have two children, Joseph and Mila.
The College Office is open weekdays, 8:30AM to 5:00PM. It is located in Davenport, Entryway N.